Soundcloud is an audio streaming platform that enables you to share your music with people around the globe. In this article, we will discuss the top 5 methods to generate more plays on Soundcloud.
See Also : How to Get Karma on Reddit | 6 Guaranteed Ways
Top 5 Methods to Generate More Plays on SoundCloud
Here are the top 5 methods to generate more plays on SoundCloud.
MetaData
Most of the people starting a career in digital music don't even know what music metadata is. Music metadata is a description of all the necessary information that a music platform needs to identify your music. Apart from the singer, genre and name of the song, there are some other useful pieces of information like copyright, contact information, etc.
The most important role of embedded metadata is to identify your particular music in a wide range of digital libraries. So make sure you put all the essential information in your music metadata that is listed below.
Song's Title

Band Name

Genre

Track Number

Year of release

Album name

Copyright
This listing of the above information in the metadata will help you to get an ID3.
Cover Poster
The artwork of your music plays a vital role in generating more plays on Soundcloud. Most of the people click on music after seeing the poster/ Cover photo of the album or particular song.
See Also : How to Find Someone on Instagram | Best Ways to Do in 2023
You have to make an eye-catching cover photo that can express a part of the feeling for your song. The more your cover picture can reflect its mood, the number of people will become interested in your song. A few tips to make your cover poster-worthy are listed below.
Use colors to reflect emotions.
Do not use unnecessary elements or lyrics on the photo.
Use a creative font
Use shapes and graphics
Try to make it interactive
Try these cool tricks to engage with the audience.
Tags
When most of people post a picture on Instagram or any other social media platform, they use several hashtags to get clarity and attention. Similarly, the use of music tags is of equal importance. Most of the audience discover a new song with the help of a tag.
You can generate more plays on SoundCloud with the help of some humorous tag descriptions. Never forget to mention some essential tags like
Mood
Genre
Style
Instrumentation
With the help of these tags, SoundCloud lists your music in a specific category, and whenever a user is searching or browsing that particular category, it enlists your songs in the result.
Paid Tools
As a starter, if you want to gain some early publicity, then you can invest in some paid tools that are available on the internet which will help you in gaining some followers, social media marketing, feedback on improving the quality of your music, etc. Once you have gained followers, you will be one step closer to generating more plays on Soundcloud. Some of the top tools for increasing plays on SoundCloud that are available on the internet are listed below.
See Also : Bandcamp Downloader – Online Bandcamp to MP3 Converter
Fastlykke
It is a compelling social media marketing platform that does proofing. They can help you to get plays, followers, and likes at a very minimal cost.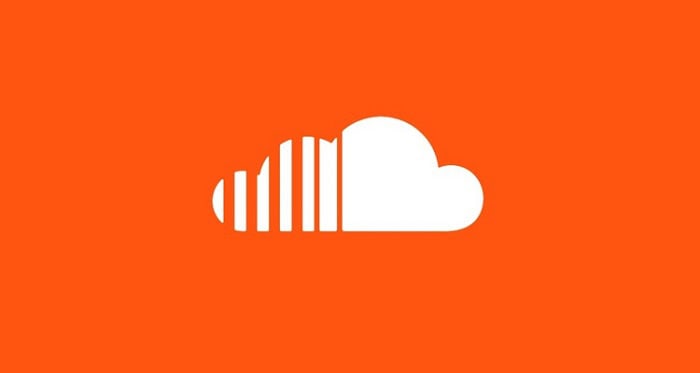 It can support your digital music career growth.
Visit: Fastlykke
Click Dj
It is a music promotional platform that helps you to control your social media promotions. It helps you to increase your followers around the globe.
If someone follows you on Click Dj, they will automatically track your every other social media account.
Visit: Click DJ
See Also: How to Upload to SoundCloud | 3 Working Methods
Landr
Landr helps you to increase the quality of your Soundcloud tracks. It has aa excellent features of automatic genre detection. It uses a set of tools to enhance your music so that it can be better for the listeners.
You can use the tools listed above to give a head start to your Soundcloud account.
Visit: Landr
Free Downloads
FREE! Everybody loves that word. You can seriously generate more plays on SoundCloud by using that word. Everybody likes freebies, so make sure you provide them. Giving your music for free at the beginning of your career can boost your popularity among the audience.
Free music always gets more viral as compared to paid music in a specific amount of time. Some famous artists that release paid music on Soundcloud and various other platforms also use this strategy to get more attention.
Sometimes they give out a song for free and after it gets famous the next music which they release is paid. From the beginner to the expert, everyone uses this strategy.
Conclusion
We have seen various ways to generate more plays on Soundcloud out of which some are very easy to use and get along with so if you want more plays, go for it! You can also use some paid tools at the initial stage of your career that can help you bring more plays.
You can get your poster designed by a professional to be more creative and precise. Another essential step to generate more plays on the Soundcloud platform is by joining the groups. Groups do significant work for you in producing plays. You have to use an interactive approach of following and following back it grabs the attention of the audience.
The audience often judges you by analyzing whom you are following and who is following you back and at last always be progressive with the quality improvement of your music because that's one thing that is going to bring more and more plays for you.
We hope this article helped you to understand the concept of how to Generate More Plays on SoundCloud.
See Also: Bandcamp Downloader – Online Bandcamp to MP3 Converter
Emma is passionate about connecting with people and bringing groups together around similar interests. As the community manager for 4Hub, Emma's job is to discover and collaborate with the best social media and digital marketers in the business in order to produce the highest quality content for our readers.